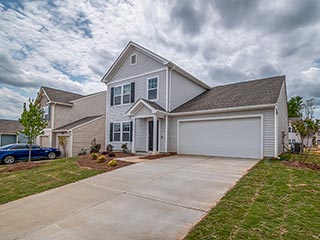 Our company is the leading garage door service provider in all of California. That means that our professional technicians can fix every type of problem that may be affecting your overhead door quickly and safely. Dealing with these types of systems can be dangerous, which is why calling a specialist is always the best course of action.
A Highly Skilled Team
All of our technicians are incredibly qualified to handle any and all issues that you may find yourself facing. We undergo routine revaluations and requalification courses to make sure that our work methods are always aligned with the latest advancements in innovation and efficiency.
An Assurance of Safety
When we take on a problem, we don't just take out our screwdrivers and wrenches and hurl them at your door until it gets fixed. No, we follow strict guidelines that we spent over two decades compiling in order to be able to deliver the best results for the fastest time. We know calling a repairman isn't exactly at the top of your wish list, which is why we always make a conscious effort to get the job done as quickly as possible, without compromising its quality, of course.
State Of The Art Products
If it's a new garage door or opener that you're looking to buy, then you can rest assured that we keep a fully stocked inventory of all the latest models from all the leading brands. We work with both Genie and LiftMaster, who are known for their proprietary application of the rolling code technology, as well as brands such as Marantec and Craftsman, that are known for their quality and affordability.
We're Here For You
Our experts at Garage Door Repair Sherman Oaks can handle any issue you may have, and we'll gladly complete any task you need us to. Don't hesitate to reach out to us to learn exactly what we can do for you.
Contact Us Today!
Emergency Services Available
Professional Repair Technicians