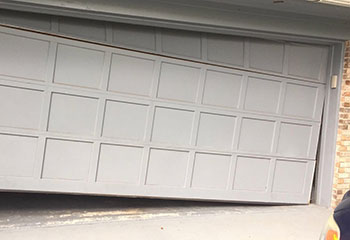 Track Replacement
Customer Issue: Mrs. Butler's garage door had noticeably started to slow down recently in terms of movement speed, and at times seemed to almost get stuck.
Our Solution: We found that Mrs. Butler had a garage door track that has become warped from constant use over the years, and needed to be replaced. Our team disconnected the garage door from the system and moved it aside to reach the track in question more easily. After uninstalling it, we replaced it with a new one. Our professionals then returned the door to the system.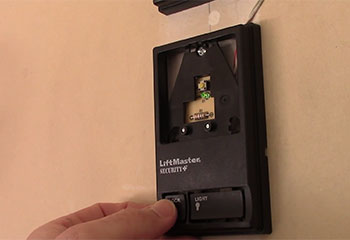 Opener Remote Control Failed
Customer Issue: Mr. Toni's garage door opener was responding perfectly well to some remote commands, but not registering others at all.
Our Solution: After checking the handset itself for jams or button issues, the team tried a hard opener reset. When it was unable to properly reset, they replaced the LiftMaster garage door opener logic board and tried again. They were then able to reprogram it, and the remote issues were gone.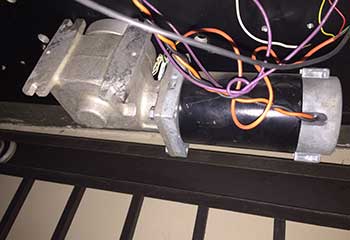 Opener Repair
Customer Issue: The customer's opener made louder and louder noises during operation, and began to slow down.
Our Solution: As the source of the noises was clearly inside the opener box, our team unplugged it and looked inside the casing. They found a bent spindle in the motor, and replaced it and several adjacent components that had been scratched, which solved the problem.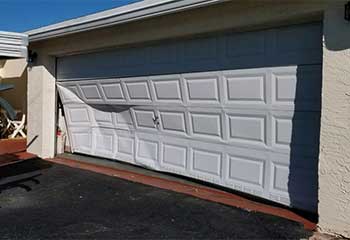 Panel Replacement
Customer Issue: Damaged panels.
Our Solution: We arrived at this customer's house and immediately noticed the damage. We then proceeded to remove the affected panels and installed new matching ones in their place. The customer was very happy with our work.
Bruce Gabity
- Sherman Oaks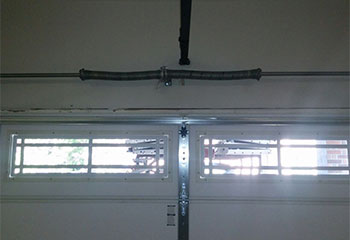 Spring Replacement
Customer Issue: Snapped spring.
Our Solution: This customer's torsion spring broke off and rendered her door inoperable. We quickly removed the leftover parts and installed a new oil tempered spring in its place which will last for much longer thanks to its enhanced durability. We then adjusted the new spring and made sure the door was fully operational again.
Jane Mazonihough
- Sherman Oaks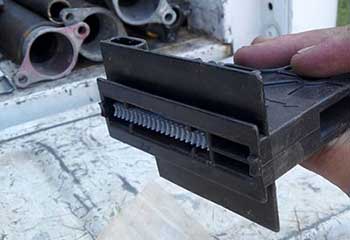 Garage Door Troubleshooting
Customer Issue: Door gets stuck halfway.
Our Solution: After making a thorough assessment of this customer's system, we discovered the problem to be with both a pair of worn out rollers and a track clogged with debris. After replacing the damaged components and clearing the track we made sure the door was able to fully open easily.